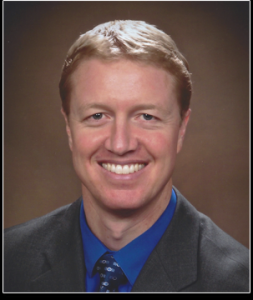 Christopher Layton, DDS
Calavera Hills Dental is a team dedicated to serving your dental needs. All aspects of general dentistry are incorporated into its practice for your convenience. We know that dentistry can be difficult for many people, so it is a comfort to our patients when they discover they can leave their anxiety behind as they come to know and trust the care Calavera Hills Dental provides. The owner and leader of our team is Dr. Christopher H. Layton D.D.S.
Dr. Layton has a good history in our state and community. He was born in San Francisco when his father was in dental school. Raised in the Hills of Olivenhain (Encinitas), Dr. Layton graduated from San Dieguito High School. He later received his degrees from BYU (BS) in 2000 and Creighton University Dental School (DDS) in 2004.
With a license to practice dentistry, Dr. Layton returned home with his wife and children to this area to practice with his father for seven years before branching out on his own. It is here that Dr. Layton has really made himself a part of our community. Dr. Layton is or has been a soccer coach, scout master, and an active participant in his church. Some of his personal interests include surfing, scuba diving, soccer, motorcycling, paintball, and spending time with his wife and four sons. With Dr. Layton's leadership, Calavera Hills Dental is committed to your dental experience. Not only do our patients benefit from our relentless quest for excellence, but they also enjoy the comfort of a caring team.