Dr. Christopher Layton and our team invite you to browse our online gallery and view the beautiful smiles that have benefitted from our family and cosmetic dentistry in Carlsbad, California. We take great pride in our work, as well as our patient care, and we hope you will contact Calavera Hills Dental to arrange your visit with our dentist. We are eager to help you take care of your smile!
---

This patient presented with misaligned and sharp pointed teeth. Through Invisalign orthodontic treatment (no braces) we were able to straighten her teeth. We also bonded some composite tooth colored material to round out her sharp teeth. We were both very satisfied with the final result.

This patient presented at my office with yellow, worn-down, chipped and missing teeth. With crowns we were able to open her bite and improve the color and aesthetics of her teeth. Using dental implants we replaced her bridges and dentures with implant teeth. The patient was happy beyond words. Changes like this mean changes in the quality of life for those who need it.

In this case the patient had worn down his front teeth to the point of being so thin that they were chipping. He was uncomfortable with the appearance and did not want his teeth to continue to get worse. With ceramic crowns, we were able to change the look of old, worn-out yellow teeth to youthful, white handsome teeth. In the end, the patient was very pleased with the result and glad he had made the change.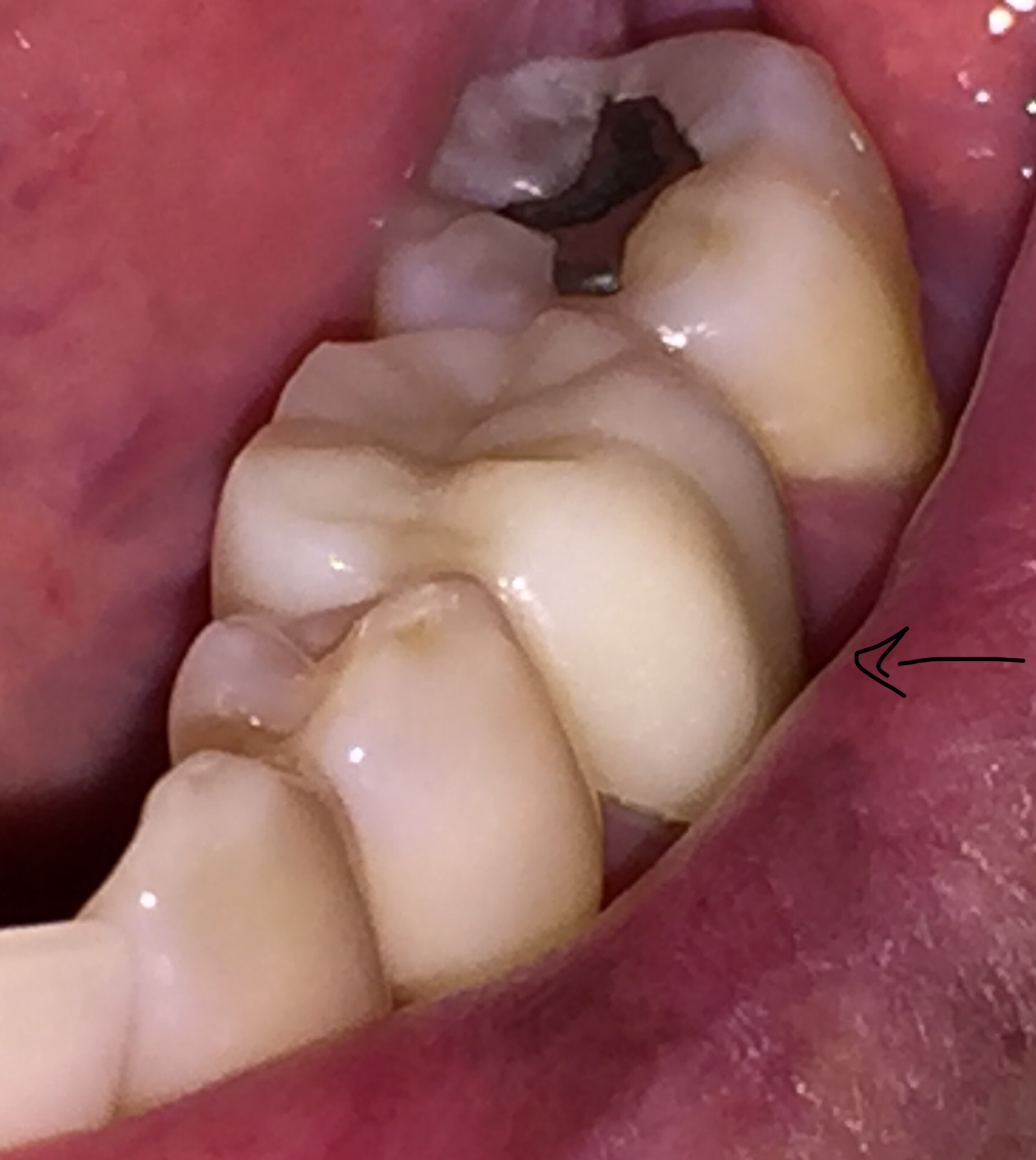 This patient needed a crown on his left 1st molar (2nd from the back). We achieved a good color match and excellent functionality.

This patient had severely worn her lower teeth. As a result her jaw was over closed and she was suffering from head aches and jaw pain. By crowning all her lower teeth we were able to open her bite, create longer more aesthetic teeth, change the color, and protect her teeth from future wear. A few weeks after the case was completed I asked the patient if she had noticed any change in the frequency of her head aches. After a thoughtful pause and a smile she told me she had not noticed any head aches recently. I can not promise changing your bite will get rid of head aches, but it did for this patient.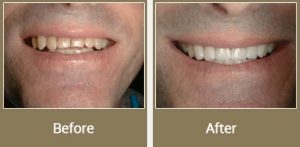 This patient suffered from broken, worn, yellow front teeth. Using veneers we were able to reverse years of wear and stain in two short visits. Now this patients look matches the successful professional he is.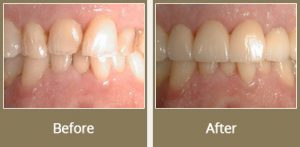 This patient suffered from overlapped, broken, worn, yellow teeth. He was only concerned with the front four teeth. Using crowns we were able to give him straight, beautiful teeth in two weeks. We also re-contoured the gum line for better esthetics. Of course we could have made them more white, but we wanted the teeth to look natural and match the other teeth. Best of all, his grandchildren no longer ask him, "why do your teeth look funny?"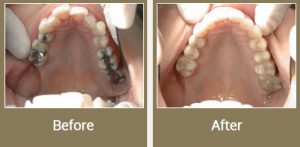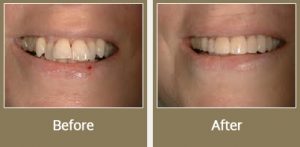 This patient was greatly affected by the appearance of her teeth. She wanted straight teeth. She also wanted all the old metal fillings out of her mouth. Using crowns, root canal therapy, and white fillings we were able improve her smile and change her life.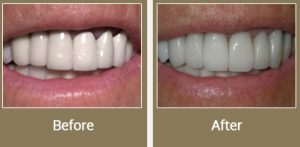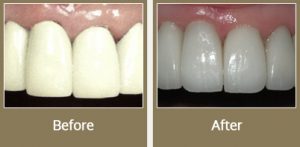 This patient went to Mexico to have all her teeth crowned. She saved some money, but was dissatisfied with the chalky opaque whiteness, bulky feel, and visible metal at the gum line. With porcelain crowns we were able to improve her smile on all counts.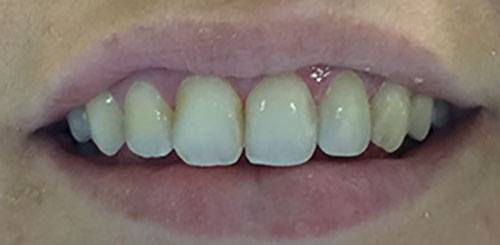 This patient needed a single crown on her left lateral incisor. We were able to achieve a good color match and an esthetic gum line.




This case was a dramatic change. Yet the final result looks very natural.
With two crowns and three fillings, we were able to make a dramatic difference in the appearance of this patient's teeth. This is something she had wanted to do for many years now.